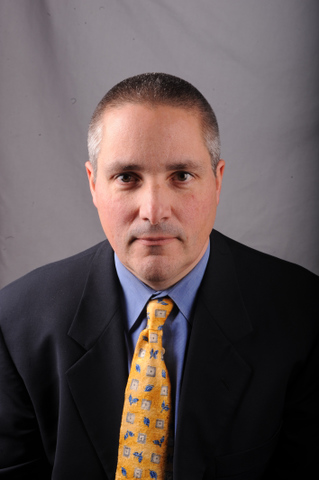 As one of the original graduate schools in the United States, The Catholic University of America has built on this rich legacy of discovery and now offers diverse graduate programs of study in all twelve of its schools. Indeed, graduate education is and always has been a key element of CUA's mission. This is reflected in our student population with almost half being comprised of graduate students.
Our program offerings exhibit extraordinary breadth, spanning the disciplines from the humanities, sciences, engineering, social sciences, arts, professions, and ecclesiastical programs, some of which are unique only to this university. As a community of scholars, CUA fosters a culture of collaboration between students and the faculty. With this collaboration as a touchstone, faculty members and students embrace the search for excellence in discovery that cultivates creativity while encouraging intellectual growth.
CUA's location in The District of Columbia provides our school with access to extraordinary resources that augment our own. We are among the thirteen universities and two colleges in the area that comprise the Consortium of Universities. It is a powerful force for the advancement of higher education in and around the nation's capital. As noted on its web site, "as an intellectual resource, the Consortium is unsurpassed." It has a combined library holdings that contain over ten million volumes along with many other materials central to scholarly research.
Consider this site to also be a resource. It is a repository of information for things "graduate" - a place where you can find forms, policies, procedures, news, and other information relating to graduate studies. CUA is a place where scholarship, innovation, and collaboration merge to advance knowledge in the pursuit of truth. I know that you will find CUA an exciting and supportive environment for pursuing your graduate studies and personal goals.
-Dr. J. Steven Brown Senior Vice Provost for Academic Administration and Dean of Graduate Studies
Dean Brown received his Bachelor of Mechanical Engineering from Georgia Tech in 1987 and his Ph.D. in Mechanical Engineering from M.I.T. in 1991. He joined the University in 1998 and is now Professor of Mechanical Engineering. During his tenure at the University, he has served as Chairperson of the Mechanical Engineering Department and as Associate Dean of Engineering. Prior to joining the University, he worked for General Electric and Ford Motor Company.
Dean Brown's research interests lie in the areas of air conditioning and refrigeration, alternative refrigerants and cycles, Organic Rankine Cycles, thermodynamics, and two phase flow and heat transfer. He has been a Guest Researcher at NIST (The National Institute of Standards and Technology), has worked two summers at NASA-Goddard, and spent a sabbatical year at the University of Padova, Italy. His research has been funded by ASHRAE (American Society of Heating, Refrigerating, and Air Conditioning Engineers), DuPont, Ford Motor Company, NASA, and NIST and has yielded over 85 publications.
Dean Brown is the recipient of the Outstanding Faculty Teaching Achievement Award from the School of Engineering in 1999, the Ralph Teetor Educational Award from the Society of Automotive Engineers in 2001, the DuPont Young Professor Award in 2001, the Kaman Excellence in Teaching Award from the School of Engineering in 2004, the Best Paper Award for 2009 from ASHRAE Journal, the Provost's Overall Teaching Award in 2011, the Best Paper Award for 2013/2014 from the International Journal of Refrigeration, and the ASHRAE Distinguished Service Award in 2015.
Dean Brown has served as an Associate Editor of Science and Technology for the Built Environment since 2010 and as an ABET (Engineering accrediting body) Program Evaluator 2006-2018. He is a Fellow of ASHRAE, and a member of ASEE (American Society for Engineering Education), ASME (American Society of Mechanical Engineers), IIR (International Institute of Refrigeration), and is a registered professional engineer in the State of Maryland.